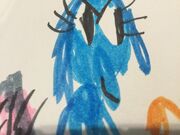 At the forest, Pocahontas and Vanilla were walking and bumped into Crescent. She put on girly clothes and started singing. She is voiced by Maia Mitchell.
Appearence
Edit
Crescent is a copper pony with brown hair. She wears blue accessories matching Pocahontas.
Personality
Edit
Crescent loves to sing.
Merchandise
Edit
Appearences
Edit
Blondie the Great (Cameo)
Full Moon
Crescant is the only palace pet that looks like her princess.
Ad blocker interference detected!
Wikia is a free-to-use site that makes money from advertising. We have a modified experience for viewers using ad blockers

Wikia is not accessible if you've made further modifications. Remove the custom ad blocker rule(s) and the page will load as expected.