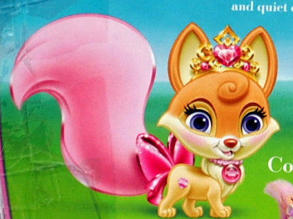 Nuzzles is a shy fox, belongs to Aurora. the pup was a gift from the good fairies. She does talk about them in the whisker haven app. She is voiced by Nancy Cartwright. In Whisker Haven Tales, She is voiced by Breeana Brooks.
Appearance
Edit
Nuzzles is a orange fox with yellow whiskers a yellow belly a pink tail and a magenta pawmark.
She wears a golden crown a pink necklace and a magenta bow.
Personality
Edit
Nuzzles is known for being nervous. When she hears the loudest sound, Nuzzles runs off. Soon, nuzzles is at the peace and quiet of the forest where she munches on fruits.
Merchandise
Edit
Furry Tail Friends
Minis
Plushies
Pop and Stick (Series 2)
Appearances
Edit
Hearts, Hooves, Eggs!
Whoop De Doo!
Hide and Seek
Summer's nightmare (Cameo)
Like Rouge, She has a incorrect tail color.
In her debut, she stole all the eggs.
She likes Easter.
She is almost afraid of everything.
Like Skyla, She is technically a wild animal, though foxes are considered pets too.
She was added to the Whisker Haven App with Muffin and Pounce.
her boyfriend is sniffle
She sleeps in a Cave that is Part of the Pawlace.